French
Hospitality &
Entertainment
CREATOR OF STRONG CONCEPTS AND POWERFUL BRANDS, MOMA GROUP IS THE WORLD LEADER IN HOSPITALITY AND FESTIVE DINING.
OUR NEWEST SPOTS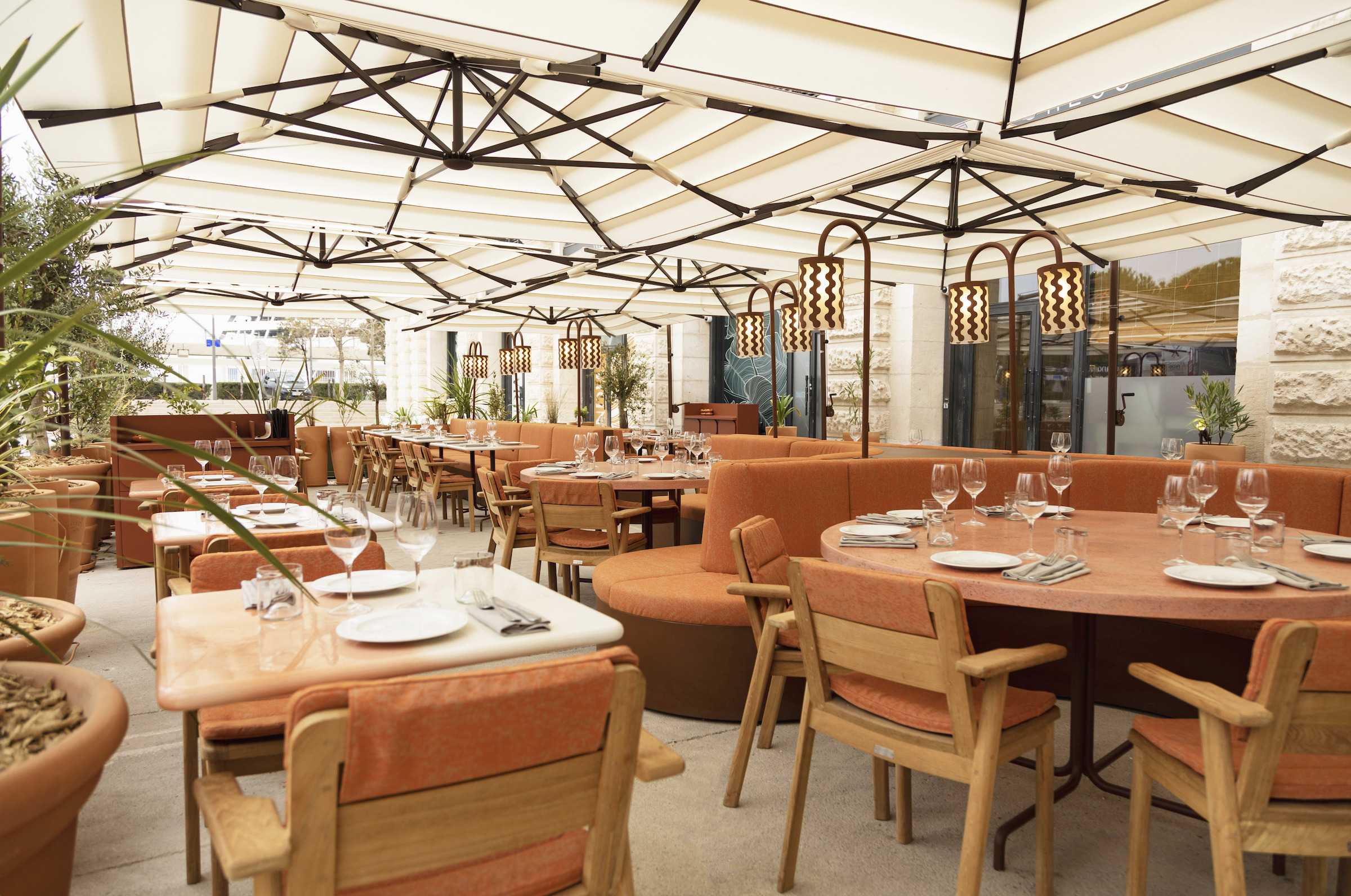 Forest & Andia's sweet escape
Vivid, bright, and vibrant, the "Phocaean city" is constantly attracting newcomers. In spring 2023, Moma Group will open two new restaurants under the Voûtes de la Major, at the foot of the Marseille cathedral. Facing the sea, between museums and the business district, the Voûtes are a crossing point for pedestrians going from the Panier to the Boulevard du Littoral.
One desire prevails for this expansion in Marseille: to promote local actors. Producers, craftsmen and market gardeners are given pride of place in order to support short circuits and synergies in the region.
Andia: a promise of exoticism and distant travels
In a warm-toned décor designed by Alexis Mabille, as much as in the kitchen, everything evokes the Andes, the Amazonian jungle. The flavours are drawn from the best of Latin American and Nikkei cuisine, with an emphasis on raw ingredients but also on "live" charcoal cooking. Each dish is enhanced by a selection of herbs, sauces and condiments that our chefs know how to use.
Forest : the instinctive Mediterranean cuisine of chef Julien Sebbag
A dreamy and poetic atmosphere, a décor like a cabinet of curiosities: welcome to the strange and gentle universe of Julien Sebbag. The young self-taught chef will bring to life a comforting cuisine that follows the rhythm of the seasons and the arrival of local products from the coast.
HaSalon, destination Paris
After its debut in Tel Aviv, the Hasalon by Eyal Shani experience is finally coming to Paris in 2023. Celebrating the richness of the Mediterranean land and sea, HaSalon combines the unprecedented creativity of Chef Eyal Shani with the finest cuisines from around the world.
Using the highest quality ingredients, sourced locally whenever possible, HaSalon offers a disorienting and energetic experience, fueled by the festive vibes of Tel Aviv, teleported to the heart of the Saint-Ouen Flea Market.
Energetic & mediterranean food   
MOMA celebrates its 10th anniversary!
For the past 10 years, Moma Group has been working to make Paris a celebration by creating unique addresses with powerful and varied DNA.
With panache and inventiveness, Moma Group has surrounded itself with great chefs, prestigious architects and the best artistic directors to give life to houses that are as lively as they are diverse, and that represent a certain French art of living.
"In ten years, we have built a solid group whose passion for the hospitality business has only grown, such as a constant desire to capture the best of the times to offer unique festive experiences to our customers.
My partners and I are more determined than ever to grow our brands in France and abroad so that they become ambassadors of luxury gastronomy and the French art of living.
Benjamin Patou
Chairman and CEO – Moma Group